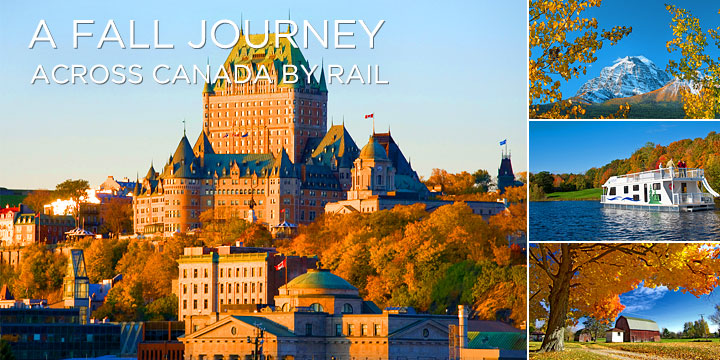 Let's take a look at the different routes below. Think how many days you have and what you would like to see...
The best of fall foliage on a Trans-Canadian train journey
Let us help you time your train journey across Canada to experience first, the golden stands of Aspens rustling softly against an azure sky in the Canadian Rockies, and then, the brilliant reds and oranges of the Maples in Ontario and Quebec. The best time is from mid-September to early October – so be sure to book early as this is a popular season!
We'd love to build you a customized trip to suit your exact needs.
Please give us a call or click below to get started.
Customize