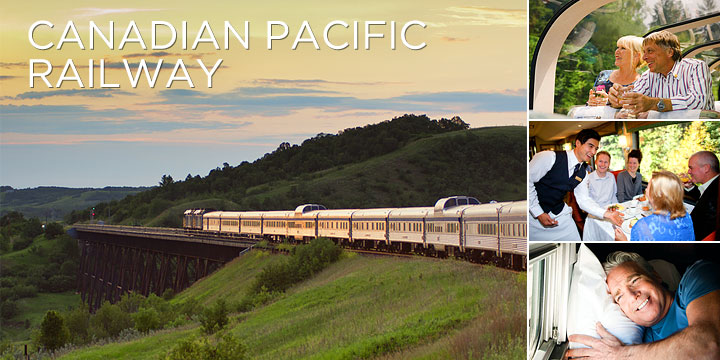 Let's take a look at the different routes below. Think how many days you have and what you would like to see...
Experience a bygone age on the Royal Canadian Pacific
Canadian Pacific no longer operates a trans-continental passenger rail service (Via Rail does that), but the company's chairman still has a private train, and for a few weeks each year a lucky few get to experience a train once used by the likes of Winston Churchill, and more recently by Warren Buffett and Bill Gates. Booking early for this one is essential, so call us today. Here you'll also find some other great Canadian rail trips, on the same route with different trains.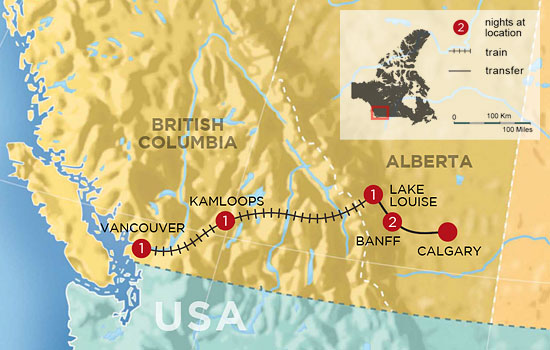 This is an enduring favorite - the perfect getaway to the Rockies. Fly into Vancouver and out of Calgary, or vice versa, and experience the best of the Canadian Rockies on the famous Rocky Mountaineer. Spend time exploring the relaxing resort town of Banff and rejoicing in the inspiring beauty of Lake Louise.
VIEW TRIP DETAILS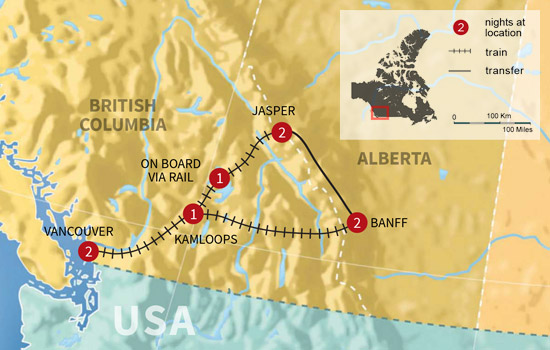 If you want to experience the two different rail services Canada has to offer but don't have a lot of time, then this is the ideal trip! Enjoy the wonderful journey and experience of the Rocky Mountaineer, as well as an overnight trip on VIA rail. Visit the best of the Canadian Rockies - Jasper, Lake Louise, and Banff.
VIEW TRIP DETAILS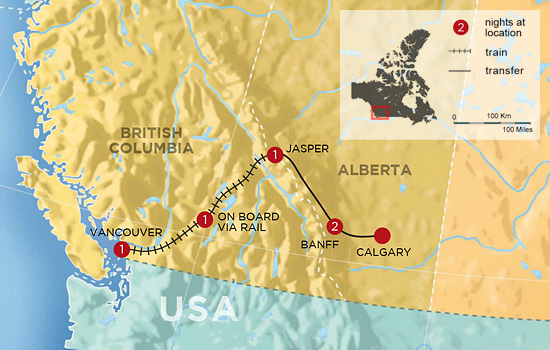 For those train romantics out there, this trip is for you. From Vancouver, you'll be lulled to sleep by the gentle rocking of the Canadian train, on an overnight rail journey to the Canadian Rockies. Wake up in a mountain paradise, and enjoy a few days exploring Jasper and Banff national parks.
VIEW TRIP DETAILS
We'd love to build you a customized trip to suit your exact needs.
Please give us a call or click below to get started.
Customize