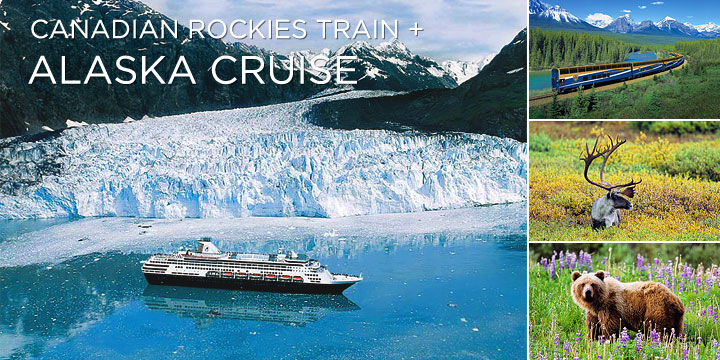 Let's take a look at the different routes below. Think how many days you have and what you would like to see...
Add A Canadian Rockies Rail Journey To Your Alaska Cruise
We are proud to partner with Holland America to offer seamless Alaska cruise and Rocky Mountain tours. A luxury train journey between the ports of Vancouver or Seattle and the Canadian Rockies generally takes two days, but we suggest you stay a little longer to lap up the pristine air and breathtaking beauty of the Canadian Rockies. Ask us to tailor-make your extension.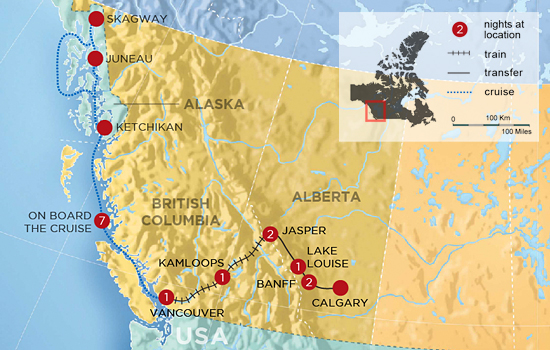 This Canadian train journey is really an immersion in all that is beautiful. Enjoy a relaxing Canadian railway journey to experience the best of the Canadian Rockies, then join an Alaska cruise in the beautiful city of Vancouver - the perfect journey.
VIEW TRIP DETAILS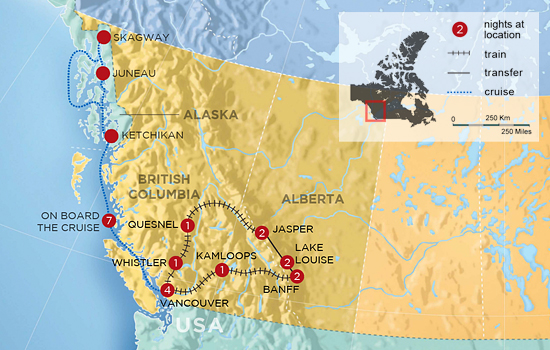 This Canadian train journey and Alaska Cruise is an opportunity to indulge your senses in beauty and discovery, spend time with loved ones, and create memories you will cherish for years to come.
VIEW TRIP DETAILS
We'd love to build you a customized trip to suit your exact needs.
Please give us a call or click below to get started.
Customize