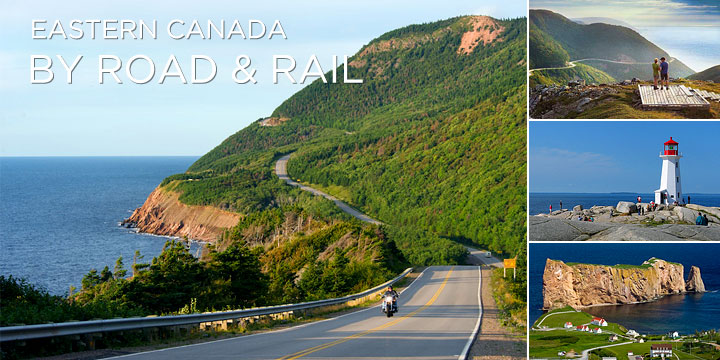 Let's take a look at the different routes below. Think how many days you have and what you would like to see...
The best of road and rail on your Eastern Canada train trip
Canada is vast so created these journeys to help you cover longer distances in a relaxing luxury train, then get a car to explore locally. Fancy driving to a little fishing village for a crab dinner? Or following your nose down an intriguing side road? No problem – just ask your vacation consultant.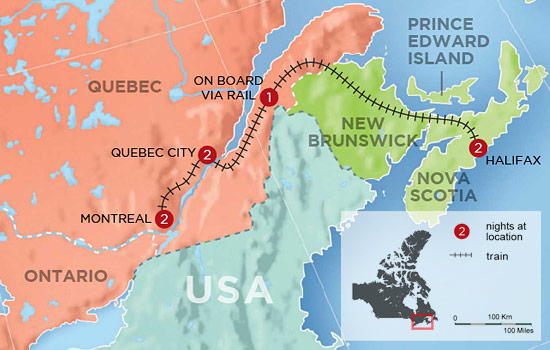 Enjoy the best of scenery and tours of French-speaking Canada in Montreal, Quebec City, and charming Charlevoix. Explore small French bistros and learn about the fascinating history of the region - and then take the Canadian train all the way to Canada's east coast and the city of Halifax.
VIEW TRIP DETAILS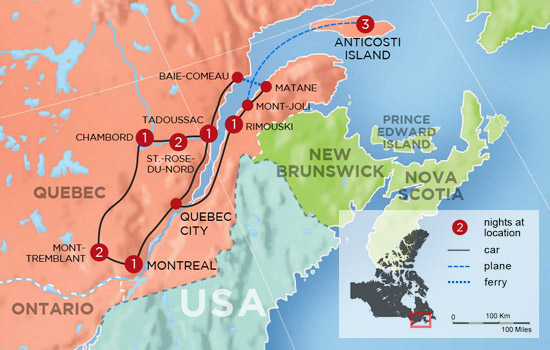 Mysterious and spectacular Islands, mountain lodges, fjords, whales, and quaint French Canadian towns are all a part of this two week adventure.
VIEW TRIP DETAILS
We'd love to build you a customized trip to suit your exact needs.
Please give us a call or click below to get started.
Customize