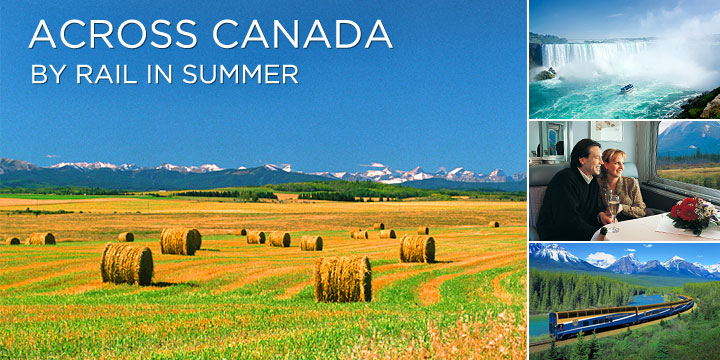 Let's take a look at the different routes below. Think how many days you have and what you would like to see...
Summer Trip Of A Lifetime On The Trans-Canadian Railway
Experience the best of east and west as you travel across Canada by train. Learn about the culture and history of French-speaking Quebec before crossing the Prairies to the breathtaking beauty of the Canadian Rockies. Trans Canada journeys go from 8 days up to 21 days but as usual everything is customizable to your taste and budget.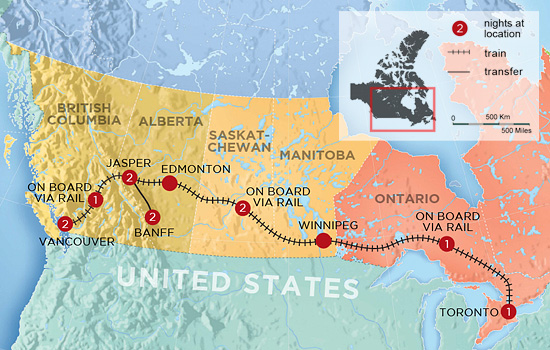 Imagine climbing aboard a Canadian train in Vancouver, eating a wonderful meal, and being lulled to sleep by the train's gentle rocking as snow falls outside - then awakening in a Rockies winter wonderland and spending a few days playing outside and cozying up each night in a warm hotel...then continue on an epic voyage through the snow... more
VIEW TRIP DETAILS
We'd love to build you a customized trip to suit your exact needs.
Please give us a call or click below to get started.
Customize