Canada's Eastern Rail Classic

5 of 5 stars (9 reviews)
The 'Bear' Essentials
This is one of our perennial favorite Canadian rail vacation packages. Imagine experiencing tours of bilingual Montreal, historic Quebec City, beautiful Charlevoix, and coastal Halifax - all in just over a week. Travel between each destination by train, sitting in comfort as you watch the breathtaking scenery pass by. An overnight Canadian train journey, complete with onboard guide (available in peak season), is a highlight of your trip. You are rocked to sleep in a private cabin, awakening to the scent of salt-filled air and the sound of seagulls fighting for their breakfast. You are now on the Atlantic coast of Canada - this is your chance to explore Canada's east coast!
What we love about this trip

• Travel aboard VIA Rail
• Journey through the beautiful Quebec countryside
• See Eastern & Atlantic Canada's diverse landscapes
• Sightseeing tours of Montreal, Quebec City & Nova Scotia
• Great choice of hotels

Itinerary

Day 1 - Canadian Railway vacation begins - Arrive in Montreal
Meet a friendly driver at Montreal's airport today as your Canadian train adventure begins. Once checked into your hotel, join Montrealers on the terraces of Rue St. Denis, to sample the spirit of the city through the enticing array of menus, or visit the Sherbrook Street for a dizzying array of contemporary art. The mix of cultures, cuisine, languages is yours to discover.



Day 2 - French Canada's Hub - Tour Montreal


The lively residential and financial districts of Montreal are exciting to explore and give you a sense of life in modern Montreal. On a tour, visit to the gorgeous Notre Dame Basilica, for a sense of life from 17th Century in Canada. Mingle with locals in the Old Port markets, or hear local musicians at Mount Royal. Montreal is a city that packages historic stone architecture and skyscrapers - a modern city with old world charm.



Day 3 - From Metropolis to History - Montreal to Quebec City on VIA Rail's Corridor


Travel through some of French Canada's most picturesque countryside as your Canada vacation heads toward Quebec City. Step off the train onto the cobblestone streets and walled city of Old Quebec. Meet your driver at the train station, and check into your hotel.

Day 4 - Journey into the heart of Quebec's Countryside
Travel back in time to charming rural Quebec with a sightseeing guide today. Discover Quebec's famous shrine at St. Anne de Beapre, then gaze in wonder at beautiful Montmorency Falls. Finally, savour a visit on the Isle D'Orléans, discovered by Jacques Cartier in 1535, where the picturesque village of Sainte-Pétronille, with its 19th century rural atmosphere, waits to be rediscovered again.

*Ask your travel advisor about upgrading to a new luxury touring train day trip to the Charlevoix region.

Day 5 - In Quebec City – Experience French Canadian Culture
A two hour tour gives you the chance to discover the historic city walls, cobble stone streets, and century old buildings that give Quebec City its old world air.

After a full day in Quebec City, another Canadian train adventure awaits. Board the Ocean train this evening and settle into your cozy private cabin. You are rocked to sleep as you leave French Canada and continue east to Halifax.



Day 6 - Enter the Maritimes - Arrive in Halifax


Wake to views of the Atlantic Ocean, rolling hills, and quaint coastal villages that speak of a French and Highland Scottish past. An onboard guide makes the most of your morning - recounting the history of the Maritimes and describing the region's unique traditions. Traveling in Easterly class is one of the best sightseeing tours you've ever been on (note - only available in peak season).

Sit in the panoramic dome car and count the colorful sails out on the water before stepping off the train into the upbeat, Celtic atmosphere of the largest city in the Canadian Maritimes.



Day 7 – The Coastal Spirit – Tour Nova Scotia


Nova Scotia has a rich Celtic heritage and sea faring history, not to mention rugged coastlines with fishing villages perched on the Atlantic Ocean. Today, enjoy a tour to visit some of the spectacular regions surrounding Halifax. Choose from an active small group tour, or relax on a half-day sightseeing tour with a local private guide.

This is the last night of your Canadian train vacation - the perfect excuse to treat yourself to fresh seafood, the ultimate regional specialty.



Day 8 - With Fond Memories Made - Depart Halifax


Much too soon, you bid farewell to the Canadian railway, and the scent of salt water in the air, as your Canadian travel experience ends with departure from the Halifax airport.

What's Included

Here are just a few of the things to look forward to on this trip...

Customize this trip a little... or a lot

Think of this itinerary as just a starting point. Work with us to personalize this trip by adding some amazing side trips & activities, like...
Accommodation Options
Below you'll find examples of this trip's accommodation options. Please call us for the full list or advice on how to customize your experience.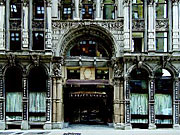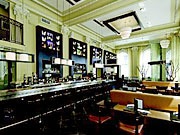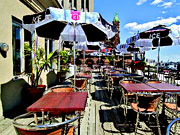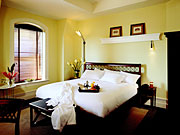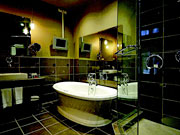 Hotel Place D'Armes
An example of our Boutique Hotel accommodations
Montreal is Canada's most cosmopolitan city and boasts enough earthly wonders to match its physical beauty. It takes a special hotel to equal Montreal's unique urban sophistication and charm, and that's exactly what the Hotel Place d'Armes is. Luxury and exceptional service are the rule at this gem nestled among the lovely cobbled streets of Old Montreal. At this chic boutique hotel you'll discover three centuries of history, boutiques and art galleries as well as fine dining and vibrant nightlife.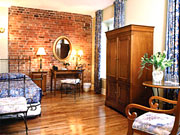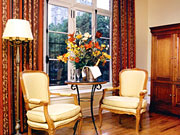 Auberge Bonaparte
An example of our Comfort Level hotel accommodations
Regarded as one of the jewels of Old Montréal, The Auberge Bonaparte offers 30 rooms and a magnificent suite, charmingly decorated and nestled in a historical building, along with an award winning French restaurant inside the building. Guests can enjoy sunny summer days or moonlit nights on the rooftop terrace. A full complimentary breakfast at the restaurant is included in your stay here (or continental breakfast if guests choose to eat in their room).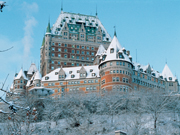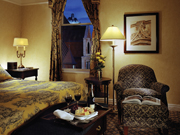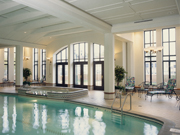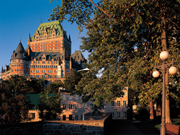 Fairmont Le Chateau Frontenac
An example of our Deluxe accommodations
This deluxe landmark chateau-style hotel is located within the walled city of Old Quebec. To enjoy views of the St. Lawrence River, upgrade to a deluxe view room. The hotel offers 3 restaurants, 2 lounges, a pool with whirlpool, fitness room, steam bath, spa, and shops.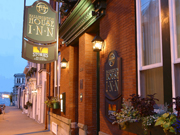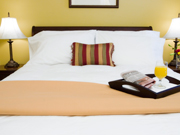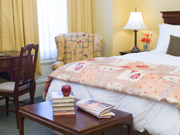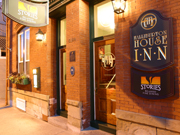 The Halliburton
An example of our Boutique Inn accommodations
Welcome to Halifax's historic boutique Inn, built in 1809. The Halliburton features signature dining and individually appointed guest rooms, in a trio of heritage townhouses. The Inn's dining room offers gourmet east-coast seafood and game in four intimate adjoining rooms. In the summer guests can enjoy cocktails and light fare in the garden courtyard, and in winter a crackling fire invites from the cozy library. Complimentary breakfast, parking, and wireless internet are included in your stay.
Prices & Dates
Trip Start Dates - 2014

April 2, 5, 7, 9, 12, 14, 16, 19, 21, 23, 26, 28, 30
May 3, 5, 7, 10, 12, 14, 17, 19, 21, 24, 26, 28, 31
June 2, 4*, 7*, 9, 11, 14, 16, 18, 21, 23, 25, 28, 30
July 2, 5, 7, 9, 12, 14, 16, 19, 21, 23, 26, 28, 30
August 2, 4, 6, 9, 11, 13, 16, 18, 20, 23, 25, 27, 30
September 1, 3, 6, 8, 10, 13, 15, 17, 20, 22, 24, 27, 29
October 1, 4, 6, 8, 11, 13, 15, 18, 20, 22


Prices Notes

• Prices are per person
• Double means two people occupying a room
• Triple and child rates are available
* Surcharges and date restrictions apply during the Montreal Grand Prix in June. Limited availability on June 4th & 7th
Comfort Hotels
USD (per person)
Double
Single
Apr 2 - Apr 23, 2014
1,796
3,059
Apr 26 - Jun 4, 2014
1,921
3,128
Jun 7 - Oct 11, 2014
2,215
3,457
Oct 13 - Oct 22, 2014
1,899
3,122
Boutique Hotels and Inns
USD (per person)
Double
Single
Apr 2 - Apr 23, 2014
2,126
3,531
Apr 26 - Jun 4, 2014
2,321
3,730
Jun 7 - Oct 11, 2014
2,632
4,076
Oct 13 - Oct 22, 2014
2,220
3,597
Deluxe Hotels
USD (per person)
Double
Single
Apr 2 - Apr 23, 2014
2,288
3,838
Apr 26 - Jun 4, 2014
2,449
4,002
Jun 7 - Oct 11, 2014
3,146
5,105
Oct 13 - Oct 22, 2014
2,667
4,494
Deluxe Plus Hotels
USD (per person)
Double
Single
Apr 2 - Apr 23, 2014
3,145
5,763
Apr 26 - Jun 4, 2014
3,454
6,221
Jun 7 - Oct 11, 2014
3,979
6,998
Oct 13 - Oct 22, 2014
3,745
6,816
Customer Reviews & Testimonials
What Clients Say
We have told our friends what a great time we had

" Thank you and your team for putting together an amazing trip... one that we will treasure and remember. The packet was thorough and complete. The food was good everywhere -- hotels, restaurants and train. We have told our friends what a great time we had. Thanks again. "
Why Book With Us?
What makes booking with Fresh Tracks Canada different?
Our commitment to making your trip an unforgettable experience
20 years of experience in travel
Intimate knowledge of Canada
Attention to every detail
Caring and creative people
Like This Trip?
Share it with your friends...
Subscribe
Start your lifelong love affair with Canada. Sign up for our monthly newsletter and get more of everything there is to love about this great country into your inbox.