Canadian Rockies Rail, Sail And Grizzly Bear Adventure
16

days from $4,531 per person
The 'Bear' Essentials
Of all the Canadian rail tours we offer, this package features the most diverse scenery and wildlife of Western Canada. Start off by discovering the magic of Vancouver and Vancouver Island. Continue on your journey by visiting a misty cedar forest, viewing breaching whales appear before your eyes as you gaze from the deck of your inside passage cruise ship, and learning about First Nations heritage. Follow this with an amazing Canadian train journey to the Canadian Rockies where you will see magnificent geological formations, turquoise lakes, mountain goats, and black bears.
What we love about this trip

• 2 days on VIA Rail's Skeena train
• Explore the magnificent Rocky Mountains & Vancouver Island's east coast
• Grizzly watching and whale watching
• Campbell River's Painter's Lodge
• Vancouver and the spectacular Butchart Gardens in Victoria
• Inside Passage day cruise
• Option to add a Rocky Mountaineer train journey to the end of your trip

Itinerary

Day 1 - Arrive in Vancouver
As you arrive into Vancouver today, you are being met at the Airport and transferred to your hotel downtown.

Day 2 - Vancouver
You have a full day to explore the city of Vancouver. Use your, hop-on hop-off trolley pass, the perfect way to discover the sights of historic Gastown, English Bay, Granville Island, the colorful totem poles of scenic Stanley Park and much more.

Day 3 - Vancouver to Victoria
You leave Vancouver behind today as you join a transfer that will take you from Vancouver via coach and ferry across the Strait of Georgia and on to Vancouver Island. Check into your hotel and explore this quaint little city on your own this afternoon.

Day 4 - Victoria Sightseeing & Butchart Gardens
Take a leisurely day to acquaint yourself with Victoria. A guided sightseeing tour will delight you, before spending time at the world famous Butchart gardens. Afterwards, join locals at a nearby park to gaze at towering totem poles, or sit on the harbor front sipping a drink, listening to the clink of masts in the marina.

Day 5 - Victoria to Campbell River
A sightseeing coach transfer takes you from charming Victoria today to Campbell River up the coast on Central Vancouver Island. Settle into your hotel and enjoy the lovely views of Painters Lodge and Marina. Spend two nights at the historic Painter's Lodge, considered the world's finest salmon fishing destination.

Day 6 – Whale Watching Campbell River
Take to the water today, to witness Orca whales as they congregate around the rich waters of Telegraph cove. Seeing the Killer Whales in their natural habitat, in such magnificent surroundings, is a once in a lifetime experience.

Day 7 - Campbell River to Port Hardy
Travel north along Vancouver Island today as your motor coach transfer makes its way along the Island's coast. This scenic transfer takes you to Port Hardy, a quaint fishing town on the Northern tip of Vancouver Island.

Day 8 - The Inside Passage - Prince Rupert to Port Hardy
The Inside Passage stimulates your senses and keeps you in awe all day. This is the Pacific Northwest at its finest. Calm inlets, majestic old-growth forests, and towering coastal mountains appear before you. The salt tinged air of the Pacific Ocean fills your lungs as the breeze tickles your face. Arrive late this evening in Prince Rupert in the North of BC.

Day 9 – Grizzly Bear Viewing in Prince Rupert
Cruise to the untouched wilderness of Khutzeymateen Valley, home to the highest population of Grizzlies in North America. Listen to your guide tell stories of historic native villages, as you encounter porpoises, seals, sea lions, bald eagles, and blue herons along the way. From rugged coastal mountains of the Khutzeymateen Valley, you will spot your first grizzly bear grazing in a meadow or tending her cubs - a memory you will cherish for life.

Day 10 - Canadian Train - Prince Rupert to Prince George onboard VIA Rail's Skeena
Start your train vacation back onboard VIA Rail's Skeena. Enjoy the rugged beauty and pioneering character of a landscape once solely traveled by First nation people and fur traders. The train follows the turbulent currents of the Skeena River traveling through the spectacular canyons and open valleys in the presence of ever present mountain ridges.

Day 11 - Canadian Rockies by Train - Prince George to Jasper onboard VIA Rail's
Skeena
Continue your train journey, bound for the Rockies today. All around you are windows – 360 degrees of spectacular scenery surround the Skeena train as you travel through the dense forest of British Columbia. Endless mountain ranges, remote communities and native history are just outside your window, so don't take your eyes off the horizon. Arrive into the small Rockies town of Jasper tonight and overnight at the Sawridge Hotel.

Day 12 - A Full Day in the Rockies - Discover Jasper
Today is a full day in the heart of the Canadian Rockies. Explore the rich Maligne Valley with a guide, and then relax on a cruise across mystical Maligne Lake.

Day 13 - The Icefields Parkway - Jasper to Lake Louise
Many wonders await you today on a small group tour along the Icefields Parkway. The most exciting of these is a visit to the Columbia Icefield, one of the largest and most accessible icefields south of the Arctic Circle. Step out of the Ice Explorer and set your feet on ice millions of years old. Elk, moose, mountain goats and even bears like to make an appearance for our guests, seen clambering up mountainsides or drinking from the cool mountain streams. After nearly a full day touring and a delicious picnic lunch, you arrive in Lake Louise. Enjoy your evening! Overnight at Fairmont Chateau Lake Louise.

Day 14 - Lake Louise to Banff
After a leisurely morning in Lake Louise, transfer with a guide to vibrant Banff, biggest town in the Rockies. Spend the afternoon exploring the many shops and atmosphere of this bustling town.

Day 15 - Explore the Southern Canadian Rockies - Banff
Wake up to the sound of swaying mountain pines - soon a Fresh Tracks Canada guide will take you on an intimate tour of Banff and its surrounding areas. The Bow Valley, Lake Minnewanka, and the history of Banff reveal their secrets on your small group tour. Finally, soar to the peak of Sulphur Mountain, before heading back to your hotel. Overnight in Banff.

Day 16 - With Fond Memories Made – Depart to Calgary


Much too soon, you leave the clean air and colorful sights of Canada behind as your Canadian train vacation comes to an end. A coach transfer will take you to Calgary Airport and your flight home. Note - the drive from Banff to Calgary is around 2 hours.

What's Included

Here are just a few of the things to look forward to on this trip...

Customize this trip a little... or a lot

Think of this itinerary as just a starting point. Work with us to personalize this trip by adding some amazing side trips & activities, like...
Accommodation Options
Below you'll find examples of this trip's accommodation options. Please call us for the full list or advice on how to customize your experience.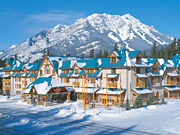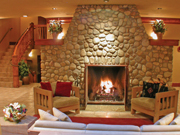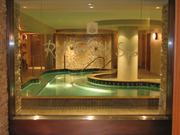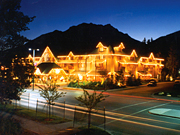 The Banff Caribou Lodge And Spa
An example of our Comfort accommodations
Enjoy the ambiance of a beautiful Banff mountain lodge. After a day of skiing, the Banff Caribou Lodge and Spa is an oasis of relaxation. Comfortable rooms with mountain inspired décor beckon. Relax your tired muscles in the jetted whirlpool or for the ultimate treat, visit the Red Earth Spa for an après-ski massage. One of Canada's most popular steak houses is located on site; visit for lunch, dinner or an evening appetizer and cocktail. Located just 10 minutes from downtown Banff, the lodge is perfectly located near the mountains and the village.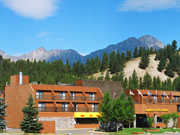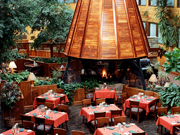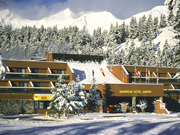 Sawridge Inn
An example of our Comfort and Superior accommodations
Jasper's Sawridge Inn is a favourite among travellers looking for understated luxury at affordable prices. Unwind in newly renovated rooms with marble bathrooms and take a dip in the large indoor pool.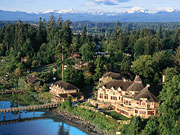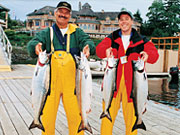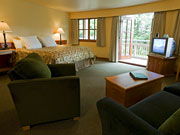 Painter's Lodge Resort
An example of our Coastal Lodge accommodations
Nestled on the pristine shores of Vancouver Island, Painter's Lodge offers world-class BC salmon fishing, thrilling wildlife and nature tours, breathtaking scenery and all the amenities you'd expect from a resort. Enjoy the complimentary 10-minute water taxi across Discovery Passage to beautiful Quadra Island, where you can enjoy the Lodge's sister property.
Prices & Dates
2013 Dates

More departure dates are available for this trip, based on slight customizations to the itinerary. Please don't hesitate to contact us so that we can accommodate your time frame.


Dates from Vancouver to Calgary

May 29
June 12, 26
July 10, 24
August 7, 21
September 4


Pricing chart guide

• Prices are per person
• Double means two people occupying a room
• Single, triple and child rates are available
Comfort Hotels and Lodges, starting in Vancouver
USD$
Double
May 29, 2013
4,531
Jun 12, 2013
5,132
Jun 26 - Jul 10, 2013
5,805
Jul 24 - Aug 21, 2013
5,620
Sep 04, 2013
5,511
Why Book With Us?
What makes booking with Fresh Tracks Canada different?
Our commitment to making your trip an unforgettable experience
20 years of experience in travel
Intimate knowledge of Canada
Attention to every detail
Caring and creative people
Like This Trip?
Share it with your friends...
Subscribe
Start your lifelong love affair with Canada. Sign up for our monthly newsletter and get more of everything there is to love about this great country into your inbox.