Ultimate Canadian Rockies Rail Journey
8

days from $2,993 per person
The 'Bear' Essentials
One of our most popular trips. A unique, customizable journey through the heart of the Rockies designed to give you two distinct rail experiences; the romance of Via Rail's Canadian and the impeccable service of the Rocky Mountaineer.
Along the way, you'll explore Banff, Lake Louise and Vancouver through small, unique tours – all in eight days, yet all at a pace that suits you.
The golden age of travelling
The gentle swaying of the train, the clickity-clack of the tracks below – your overnight experience onboard Via Rail's Canadian will take you back to a golden age of travel.
From sleeper cars to bunk beds, this legendary train has a range of accommodation options, and we'll work with you to choose which best suite your tastes and budget.
Small tours, bigger experiences
Over the years, we've learned intimate tours with the right guide make for the very best vacation moments. That's why we specialize in small or private excursions with guides you'll remember long after your tour is over.
People like Joel, a former Parks Canada conservation officer, give you a more personal experience in the mountains – including lunch at his favorite picnic spot!
Little details make a big difference
Whether you're canoeing across the still, turquoise water at sunrise or sharing an intimate dinner overlooking one of Canada's most iconic vistas at sunset, you'll find romance at every turn in Lake Louise.
We'll take care of the details to set up those romantic moments and countless others. Because when a trip is seamless and filled with delightful surprises, wonderful things happen.
Wait 'til your friends hear about this
Watching the gorgeous scenery roll by your window, catching up with loved ones on the open-air viewing car, maybe even sneaking in a nap – your time onboard the Rocky Mountaineer will be one of the highlights of your trip.
And since we've taken the train many times, we'll offer you the kinds of first-hand advice and inspiration that create vacation stories you'll tell for years.
We love sharing our hometown
Golf in the morning, ski in the afternoon – there's so much to see and do in beautiful Vancouver. But you'll want to ensure you experience one of city's secret pleasures; dinner overlooking the ocean.
And we know just the perfect place to do that. Because when you're visiting Vancouver, you're not just exploring one of the world's great cities; you're also discovering our hometown.
What we love about this trip

• Overnight in a private cabin on on VIA Rail's Canadian Train
• Rocky Mountaineer's scenic 2-day rail journey
• Unique, small group sightseeing tour of the mountains and forests, including the Icefields Parkway
• Photographic opportunities at stunning Lake Louise and a stay at the Chateau Lake Louise
• The best of Banff & Jasper National Parks - hot springs, glaciers, and more


Itinerary

Please note, like most of our Canada rail packages & tours, this railway vacation can be customized to your needs - just ask one of our local experts when you call.

Day 1 – Your Canadian Rockies Train Journey Begins On VIA Rail
Arrive anytime during the day in Vancouver where you will be met by your personal driver at the Vancouver airport for your transfer to downtown Vancouver. Board VIA's famous train 'The Canadian' in the evening for your overnight journey. (You will have more time to enjoy Vancouver when you return from the Canadian Rockies - but just ask if you would like us to add a night or any guided bus or bicycle tours before your Canadian Rockies train journey.)

Day 2 – VIA Rail's Canadian Rockies Train & Arrival In Jasper
After a night of gentle rocking to the sound of your train winding up through the mountains, awake to catch your first glimpse of the Canadian Rockies from a train. Watch for wildlife such as elk, moose and bears. You'll have the late afternoon to explore the town of Jasper on your own and you'll overnight here.

Day 3 – In The Rockies - The Icefields Parkway To Lake Louise
Today you tour south along the spine of the Canadian Rockies with a small group and guide, on what is surely one of the most beautiful roads in the world - the Icefields Parkway. Stop to walk on the Athabasca Glacier and learn about its geology - before arriving in the late afternoon at the pride of the Canadian Rockies, stunningly beautiful Lake Louise, for your overnight stay.

Day 4 – Exploring The Canadian Rockies – Lake Louise to Banff
Ask us for additional options at Lake Louise today, like a guided heritage canoe paddle or afternoon tea in the spectacular Fairview dining room. From here, a guided scenic drive takes you to Banff. Spend your evening enjoying this lovely mountain hamlet and it's contagious atmosphere.

Day 5 - Enjoying The Canadian Rockies - Exploring Around Banff
A guide takes you and a small group of companions to discover the fascinating history of Banff, and it's surrounding areas. After your tour, view the national parks and surrounding area in a gondola ride to the top of Sulphur Mountain. Overnight in Banff.

Day 6 - On the Rocky Mountaineer train – Banff to Kamloops
This is the first day of your 2-day Canadian Rockies train journey back to Vancouver on a more southerly route. There's a gentle pull as the Rocky Mountaineer train leaves Banff and the smell of breakfast wafts from the galley. The passing scenery is breathtaking; step out onto the outdoor viewing platform and feel the cool wind against your cheeks. Overnight in the small mountain town of Kamloops.

Day 7 – On the Rocky Mountaineer train – Kamloops to Vancouver
The exhilaration of your Canada train trip continues as you now travel through the interior of British Columbia passing many different landscapes. Tour through by Hell's Gate and see the crashing waters of the Fraser Canyon below you. In the late afternoon, the rail portion of your Canadian vacation winds down as you arrive in Vancouver. Enjoy the rest of the day exploring this cosmopolitan west coast city surrounded by ocean and mountains. Overnight in Vancouver.

Day 8 - Your Canadian Train Vacation Ends - Depart from Vancouver


Much too soon you leave the fresh air and colorful sights of Vancouver as your Canadian train vacation package comes to an end. Yet you leave with the many fond memories of your trip to revisit and treasure for a lifetime.

What's Included

Here are just a few of the things to look forward to on this trip...

Customize this trip a little... or a lot

Think of this itinerary as just a starting point. Work with us to personalize this trip by adding some amazing side trips & activities, like...
Accommodation Options
Below you'll find examples of this trip's accommodation options. Please call us for the full list or advice on how to customize your experience.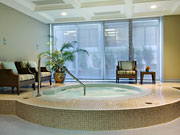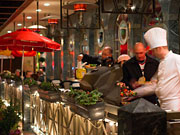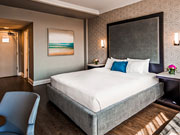 Georgian Court Hotel
An example of our Comfort accommodations
The Georgian Court Hotel features 180 guestrooms in a 12-story brick building, in the heart of downtown Vancouver. Enjoy a comfortable sleep in your elegant room, surf the internet with the complimentary wireless, or enjoy a meal on the seasonal patio.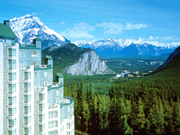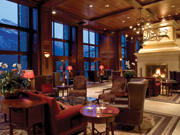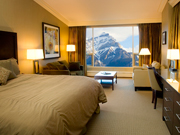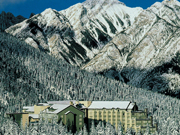 Rimrock Resort
An example of our Superior accommodations
The Rimrock Resort is one of Fresh Tracks favourite hotels! The hotel is built into the side of a mountain, when you enter the main lobby, you are actually on the 7th floor, and the views from the pamorama of windows over the Bow Valley are simply stunning. The hotel has an upscale yet understated feel, and the service is impeccable.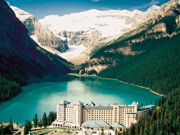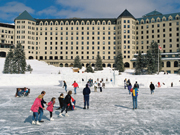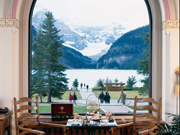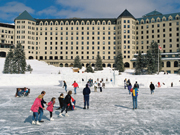 Fairmont Chateau Lake Louise
An example of our Deluxe accommodations
The Fairmont Chateau Lake Louise is undoubtedly a beautiful and impressive hotel. Its amazing location overlooking beautiful Lake Louise and the distant mountains can not be compared. There are a variety of restaurant types, so you can do casual or fine dining as you choose. Strolling around the lake, renting a canoe, riding horses, or hiking up to the tea house are all great summer activities. In winter choose from snow shoeing, skating, skiing or taking a sleigh ride around the lake.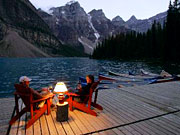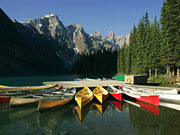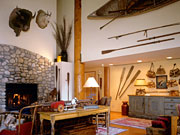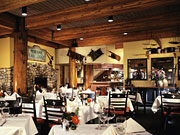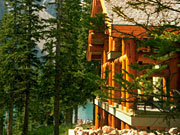 Moraine Lake Lodge
An example of our Luxury Mountain Lodge accommodations
Ask our vacation planners about customizing your trip, to stay in some of our more secluded, intimate, and unique wilderness lodges. First class service, gourmet cuisine, and luxurious accommodations are combined with rustic ambiance in a stunning setting. Step out of your doorway for a morning hike, then relax on your patio sipping wine, gazing at the reflection of snow capped peaks on pristine mountain lakes. Here, the only noise is the whispering of pines and the calls of alpine birds.
Prices & Dates
Trip Start Dates from Vancouver - 2013

April 30
May 3 7 10 14 17 21 24 28 31
June 4 7 11 14 18 21 25 28
July 2 5 9 12 16 19 23 26
August 6 9 13 16 20 23 27 30
September 3 6 10 13 17 24


Below you'll find the prices for this trip, and here are some helpful hints. Make sure to give us a call to chat about your options.

• Prices are per person, and double means two people sharing a room. Please give us a call for single, triple, or child rates.
• Comfort, Superior, Deluxe, and Deluxe Plus refer to the hotel accommodation types.
• RedLeaf, SilverLeaf, and GoldLeaf refer to the type of train service on the Rocky Mountaineer leg of your journey, from Banff to Vancouver


Rocky Mountaineer Train Upgrade Options:*

• Upgrade price, for comfort guests to upgrade from RedLeaf to SilverLeaf train service is $578 USD (May) and $526 USD (June - September)
• Upgrade price, for comfort guests to upgrade from RedLeaf to GoldLeaf train service is $947 USD
• Upgrade price, for Superior guests to upgrade from SilverLeaf to GoldLeaf train service is $368 USD (May) and $421 USD (June - September)
* Prices are per person


RedLeaf Train Service &
Comfort Hotels
USD$
Double
Apr 30, 2013
2,993
May 03 - Jun 25, 2013
4,021
Jun 28 - Sep 24, 2013
4,674
SilverLeaf Train Service &
Superior Hotels
USD$
Double
Apr 30, 2013
4,170
May 03 - Jun 25, 2013
4,875
Jun 28 - Sep 24, 2013
5,487
GoldLeaf Train Service &
Deluxe Hotels
USD$
Double
Apr 30, 2013
5,134
May 03 - Jun 25, 2013
6,478
Jun 28 - Sep 24, 2013
6,947
GoldLeaf Train Service &
Deluxe Plus Hotels
USD$
Double
Apr 30, 2013
6,969
May 03 - Jun 25, 2013
8,145
Jun 28 - Sep 24, 2013
9,192
Why Book With Us?
What makes booking with Fresh Tracks Canada different?
Our commitment to making your trip an unforgettable experience
20 years of experience in travel
Intimate knowledge of Canada
Attention to every detail
Caring and creative people
Like This Trip?
Share it with your friends...
Subscribe
Start your lifelong love affair with Canada. Sign up for our monthly newsletter and get more of everything there is to love about this great country into your inbox.